Locally Operated Elevator Company In California

If you are outside of our area, give us a call and we will refer you to an elevator company near you. Pac West Elevator Inc. is a locally owned and operated elevator company located in the Greater Sacramento Area, CA. We have been in the elevator industry since 1991 and take pride in the quality we provide to our clients. We are committed to our work and respond professionally and courteously towards our clients.

It is our goal to provide quality products and services at an exceptional value. We strongly believe that you should have the freedom to choose your products and recommendations for your elevators. We are here to serve you and your specific needs.
Highly Trained & Experienced Staff

Our staff members are highly trained and experienced in the residential and commercial elevator industry. We will work to provide you with comprehensive solutions to your elevator needs.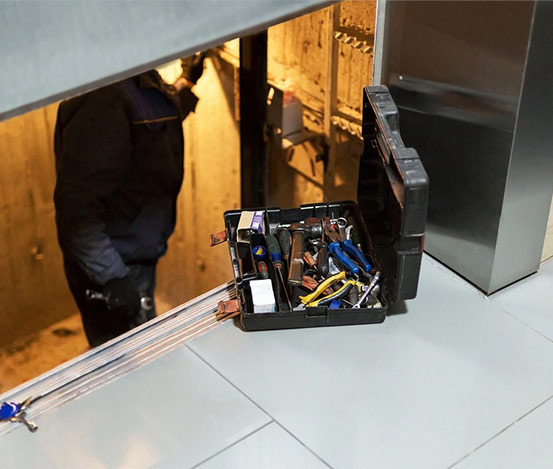 C-11 Contractor Licensed, Insured & Highly Certified
Before hiring a contractor for your home or office improvement projects, make sure they are a licensed contractor. Many contractors perform elevator work outside of their licensed qualifications and their scope of expertise. At Pac West Elevator, our technicians have specialized C-11 contractor's licenses to install and maintain all categories of elevators and lifts.

Your home elevator or wheelchair lift is an investment. To keep your equipment reliable and running as intended, we recommend you schedule an annual service visit. Pac West Elevator Inc., recommends a minimum of one service per year for preventative maintenance, and to foresee any wearable part replacement. Annual service visits can prevent downtime and accessibility issues. Most manufacturer warranties require a yearly service by a licensed elevator mechanic.